Aug. 22, 2022
Yes - Portable Sign Stands do add safety to parking lots.
But they also add safety to a variety of applications other than parking lots. Portable Sign Stands are perfect for any area where car and foot traffic intermingle. They organize the flow of traffic and instruct vehicle and foot traffic how to behave -with the right sign, of course!
When traffic patterns are compromised during stop light failures or power outages, even low-speed roads can become very dangerous. Another great use for portable sign stands is for temporary traffic control. Now you can turn a stop light intersection free-for-all into a four-way stop, mitigating chaos caused by broken stop lights and preventing accidents and injuries.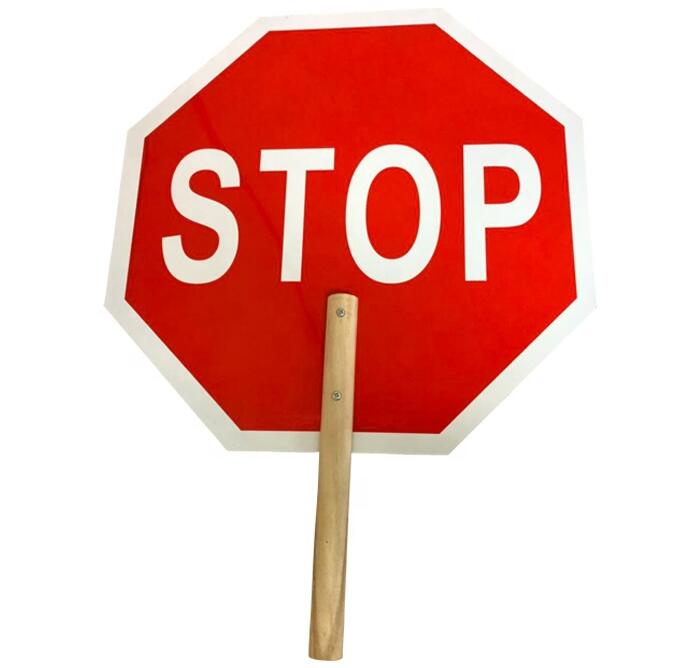 Parking Lot Safety Products
Luckily, in addition to these basic, minimum safety requirements for building owners and parking lot users, there are also many parking lot safety products that can aid in making parking lots even more safe for both drivers and pedestrians. These products have the added benefit of protecting your building and your property, in the event of a parking lot accident.
Parking Lot Signs
Clearly mark entrances and exits, loading zones, reserved parking (handicap accessible), and no parking areas with our sturdy aluminum signs.
Parking Lot Sign Systems
The Parking Lot Sign System includes a durable, light-weight plastic x-tube post, and a high-impact resistant UV-stabilized resin base. X-tube posts provides superior impact resistance and are designed to bend when struck, then return to their original position.
Pavement Markers and Symbols
Use parking lot stencils, symbols and road tape to direct the flow of traffic properly within your parking lot.
Metal Bollard Posts
Metal Bollards, including bolt down bollards and flexible bollards help protect your building from damage, as well as protecting your building occupants.
Plastic Bollard Covers
Already have steel bollards? Why not cover them with a highly visible, hard to miss bollard sleeve?
Speed Bumps & Parking Curbs
Rubber speed humps reduce parking lot speeds and increase parking lot safety. Parking curbs prevent pull through accidents with other cars and with your building.
PORTABLE SIGN STANDS ARE ALSO GREAT FOR:
● Parking Lots / Parking Garages
● Temporary Traffic Control During Outages
● No Parking / No Standing Zones
● Special Events
● Loading Zones
● Special Parking & More!
For more information about PORTABLE SIGN STANDS, feel free to contact us.