May. 17, 2023
Measures to protect people or buildings from vehicle collisions have become increasingly popular in the last few years. Studies show that more than 400 people are injured each year in vehicle-to-structure collisions. This is an important issue for any business as well as government and it is the main reason for installing protective bollards. Protecting buildings with steel bollards has become a great way to generally solve this type of security problem.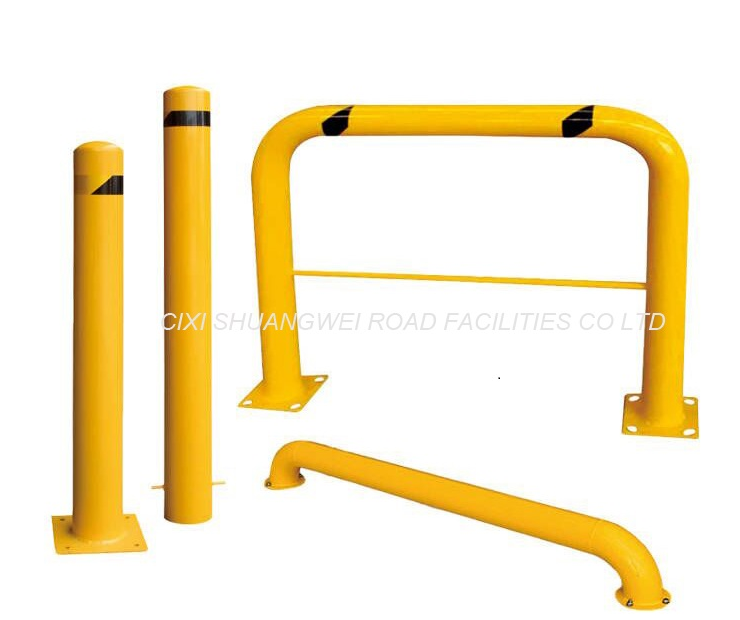 Security Bollards & Security Barriers

Security bollards are a short multi-purpose vertical item that can provide increased security or traffic control in specific locations. It can be made of concrete, iron or most commonly stainless steel.
The security barrier is like a protective fence that strictly controls the entrance within a designated area, such as a school, hospital or public building. However, the cost of this type of security improvement is quite high compared to installing security bollards, which is the main reason businesses choose to secure their buildings with steel bollards.
Using protective bollards to boost property security
There are several situations in which protective bollards can be used, especially steel bollards, which are popular for their durability.
1. Steel bollards play an important role in building protection, especially in public areas where a large number of fences need to be arranged. Bollards can be used in commercial areas, offices or public buildings.
2. Steel bollards also play an important role in delineating the spatial distance between the parking lot and nearby buildings.
3. Commercial offices located on busy streets can invest in the installation of steel bollards to prevent potential accidents from reaching their premises.
Benefits of installing steel bollard posts
safety
Steel bollards are ideal for increasing the safety of pedestrians on the road while protecting buildings from unexpected accidents. The function of the bollard is similar to that of a barrier or fence, but it is not conspicuous when installed in some public places. Therefore, installing steel bollards can increase safety without negatively affecting the surrounding landscape.
land marking
A row of guard posts in front of your business can increase the visibility of your location and act as a landmark. Therefore, steel bollards can also act as landmarks, ultimately making your site more visible.
beauty tools
If you opt for decorative steel bollards, you can even choose them in different colors to add a touch of class to your surroundings.
Common Types of Steel Bollards for Building Protection

Security bollard safety post can be used outside or indoors to control traffic and to block important objects from impact damage; Separate traffic areas from your machinery or vehicles. Powder-coating also protects traffic barriers parking posts from oxidation, UV rays, and harsh weather conditions .
Steel bollards need to be designed to be both safe and eye-catching. Different dimensions or mechanical features, as well as several qualitative materials are the reasons why steel bollards are recommended as the best solution to increase the safety of buildings.
This will provide the following benefits:
·Increased visibility because the surface coating of the bollards is directly painted.
·Bollards are easier to see at night.
·Different colors help to adapt to architectural design in different areas.
Protective bollards are a must addition for any reputable business, as they guard buildings and protect pedestrians. You can choose from a wide range of protection bollards according to your needs, while personalization makes it easier to integrate steel pipe bollards into any type of environment.