Nov. 27, 2022
Convex mirrors are safety mirrors for vehicles and parking lots. The convex shape of the reflective surface reflects light outward to provide a wider view for the viewer. Convex mirrors are usually installed to improve driver visibility, vehicle safety and retail security. Plastic convex mirrors are popular for parking lots because they provide a clear, wide-angle view around dead ends. This allows drivers to see oncoming cars around corners, thus avoiding accidents.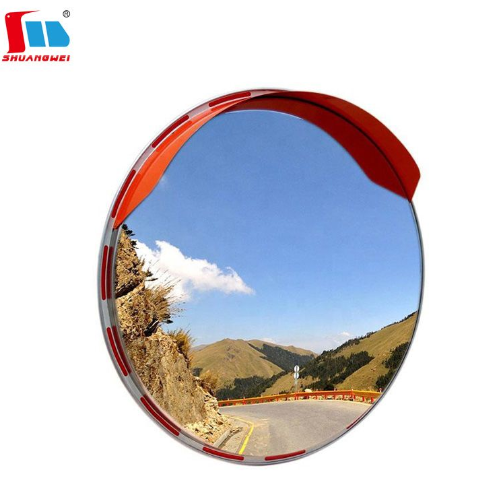 Uses
Widening the Field of Vision
One of the most common uses of convex mirrors is for automotive side mirrors on cars. These convex mirrors are used in automobiles because they provide an upright image and a wider field of view when curved outward. Interior convex mirrors can also be adjusted to fit any desired angle for maximum visibility. Convex mirrors are also frequently found in hallways of various buildings, including hospitals, hotels, schools, stores and apartment buildings.
Eliminating Blind Spots
These mirrors are mounted on the walls or ceilings where corridors intersect or make sharp turns. This eliminates blind spots and provides a good overview of one's surroundings. Convex mirrors are also used to provide safety for motorists in areas of poor visibility on roads, driveways and alleys. In addition indoor convex mirrors may be the most cost-effective deterrent against store pickpockets, and installing these indoor mirrors can also reduce workplace collisions. They eliminate blind spots and hard-to-see areas, allowing your employees to monitor customers in a very discreet manner.
They reduce accidents in hallways and reduce security risks in reception and other retail areas.
Improving Safety
Convex mirrors are also a simple way to improve safety in a warehouse or production environment. In a work environment or warehouse, convex mirrors can be placed at intersections or blind spots, allowing workers to see approaching forklifts, other vehicles or approaching co-workers. This allows your employees to have a full view of their work environment, thus improving workplace safety.
Multi-angle Viewing
Another use for convex mirrors in this work environment is to view your product from different angles during production, such as on a conveyor belt. This can improve product quality by understanding any faults in production and increase the efficiency of the production process by eliminating the need to pick up product from the conveyor belt to inspect it.
Are you interested in learning more about convex mirrors for sale and how they can benefit you? Contact us today to secure an expert consultation!