Oct. 29, 2022
EXPANDABLE BARRIERS is usually used to prevent access to certain areas and to prevent people from being at risk. These scalable obstacles exist to reduce accidents and to facilitate traffic and people movement in any given situation. Because of their extensibility, they are flexible, mobile, and easy to place where they are needed. Here are some uses of expandable barriers: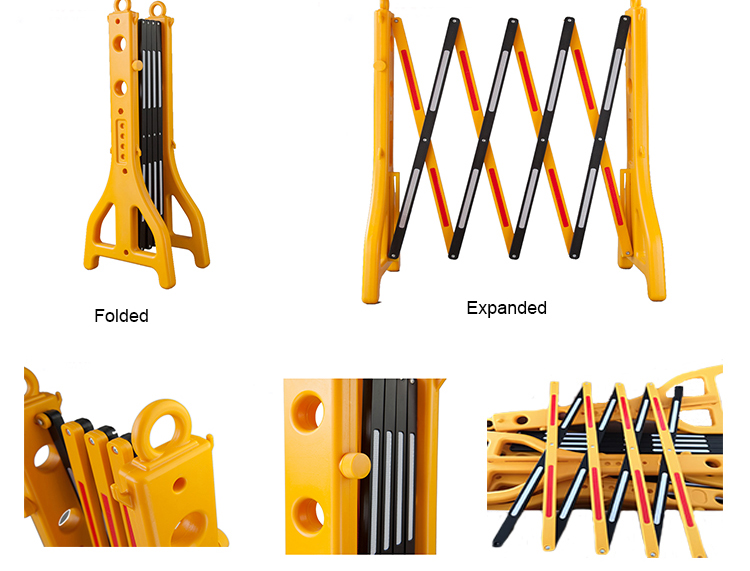 1. Used to separate different areas.
These obstacles are also useful in delineating areas during events such as concerts or trade shows. With ticket booths, booths, exhibitions, merchandise, stages and other different areas, expandable barriers can be used to separate these areas. It is easier for viewers and participants to determine where to go and where to stay during the event. In addition, it also helps to control the crowd and ensure the safety of everyone.
2. For traffic control and management.
Traffic is unpredictable, especially for roads and places of commerce. Traffic at certain times of the day is difficult to manage. Expandable obstacles can help control traffic and guide vehicles and pedestrians to the right area. They are easy to install, very flexible and mobile. With these obstacles, you can block certain roads, parking lots and entrances and exits. This ensures smoother traffic flow and prevents any traffic jams or accidents.
3. Used to prevent industrial injuries in the warehouse environment.
Not only are they useful in public places such as commerce or construction sites, but these barriers are also useful in the workplace. Expandable barriers can be used to warn workers of any spill or exposure to dangerous chemicals. In fact, these barriers help prevent common workplace injuries and maintain proper order and smoother operating procedures.
4. Restrict access to certain places.
Expandable barriers are certainly useful in any business or building environment. These barriers can be used to restrict access to places where unauthorized persons are not supposed to enter.
These are also used for safety purposes during construction. Expandable barriers can help guide people away from areas under construction. This keeps them away from falling debris, building materials, dangerous or volatile substances and the danger of heavy equipment.
5. For security purposes.
Being able to restrict access to certain areas or roads can help improve safety. In events such as concerts, parades or political gatherings, being able to keep the audience away from the crowd through obstacles will help to control the crowd. These also ensure the safety of important people in the exhibition center. Expandable barriers also help reduce the risk of crush and stampede in the crowd.
SHUANGWEI helps you build a safe and trouble-free workplace.
Expandable barriers are useful in many environments, but especially when it comes to restricting access to different regions. These can maintain local safety and security, and help to prevent accidents. Scalable obstacles help control traffic and maintain the flow of moving vehicles and pedestrians. In addition, obstacles can be used to divide large spaces into different areas according to convenience or purpose.
If you are looking for an extensible barrier for any purpose, please contact SHUANGWEI! We focus on producing EXPANDABLE BARRIERS.
Check out our products now to understand your range of choices. Feel free to call us to inquire about our products and services.